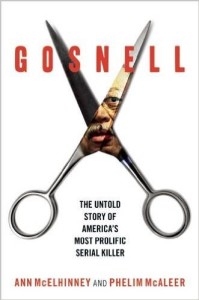 "…a filthy, flea-infested, excrement covered clinic with expired medicine, machinery and unsanitary instruments staffed by unlicensed, untrained employees."
No, this isn't a description of a local haunted house.  It is an inside view of the infamous "House of Horrors" abortion facility Kermit Gosnell ran in Philadelphia, as described in the new book "Gosnell: The Untold Story of America's Most Prolific Serial Killer" by Ann McElhinney and Phelim McAleer.
The book does an informative job of walking the readers through the case itself, the grand jury hearing and subsequent trial, and introducing the villains and heroes involved.  It tells the story of Karnamaya Mongar, the woman Kermit Gosnell was convicted of killing…or as Gosnell referred to her "the Indian woman."  It talks about the complicity of the state of Pennsylvania, media outlets, and the Philadelphia medical community in Gosnell's crimes.  Finally, it gives chilling insight into Gosnell, as seen when the authors interviewed Gosnell in prison.
Partially in response to the horrific conditions found at Gosnell's facility, in 2011 Pennsylvania passed a common sense bill further regulating abortion facilities.  The men and women of the Pennsylvania legislature should be commended for taking action to protect the health of safety of women-when so many other public officials did not.