The following statement can be attributed to Michael Ciccocioppo, executive director of the Pennsylvania Pro-Life Federation, following today's verdict in the murder trial of  abortionist Kermit Gosnell: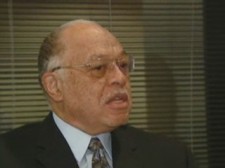 "The Kermit Gosnell case is a tragedy on so many levels, not just for our Commonwealth but for our nation. Officials believe Gosnell actually killed hundreds of newborn babies and injured their mothers, but he destroyed most of the evidence.  These were heinous crimes and Gosnell had to be held accountable," Ciccocioppo said.        
"For the sake of all Gosnell's victims, let us never forget the rampant disregard for life that was allowed to continue for decades in our state. We hope that in the future politics will not stand in the way of protecting the health and safety of women and newborns. 
"In the wake of the Gosnell tragedy, Governor Tom Corbett and the state legislature took action to ensure that abortion facilities would be regularly inspected and would be subject to the same standards as outpatient surgery centers. 
"This is really the most that can be done under the tragic U.S. Supreme Court decision Roe v. Wade, which brought us abortion on demand and the unspeakable tragedy of Gosnell.  It's time to take a second look at Roe—in memory of Gosnell's victims," Ciccocioppo added.