Sometimes it's hard to put abortion statistics into perspective.
Since abortion became legal across the board in 1973, our nation has lost 55 million babies. But that number can be hard to really comprehend.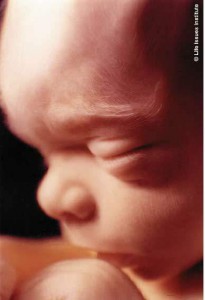 Benjamin Bull, an attorney with the Alliance Defending Freedom, makes the numbers a little easier to understand with this example:
"If a number like '55 million' is hard to grasp, think of it this way—if you added together the populations of New York City, Los Angeles, Chicago, Houston, Philadelphia, Phoenix, San Antonio, San Diego, Dallas, Jacksonville, Indianapolis, and San Francisco, you would only have about 26.1 million people—less than half the number aborted."
In Pennsylvania, about 37,000 abortions happen every year. That's about 80 percent of Harrisburg's population lost – every year! If there were 37,000 deaths in the county where I grew up, no one would be left.
Or think of abortions this way:
• Count to 24. Another baby has been aborted in the United States.
• Watch the clock for 15 minutes. Another baby has been aborted in Pennsylvania.
To see the number of abortions in Pennsylvania every year, click here.
Numbers do matter – especially when they represent the lives of people who we will never know.