The disability rights community is one of the most vocal opponents of assisted suicide.
Many news outlets stereotype opponents of assisted suicide as merely religious; but we who fight to protect people against the threat o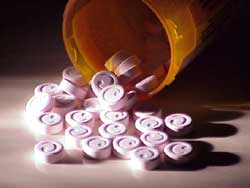 f assisted suicide come from diverse backgrounds.
It was refreshing to see the news website The Daily Beast acknowledge that in a recent article, "Why Disability Advocates Say No to Doctor-Assisted Death."
Many disability rights groups say assisted suicide presents a dangerous double standard about the value of people's lives.
Reporter Elizabeth Picciuto presented the following situation:
Suppose a good friend of yours says that she wants to kill herself. You, and most people close to her, would probably try to help her so she did not feel that suicide was a viable option. Suicide prevention would be the goal of the medical profession, of family and friends. Not, however, in the case of someone seeking physician-assisted death.

"The difference is your health or disability status. Then suddenly suicide is a rational decision," Diane Coleman, president and CEO of Not Dead Yet, a disability-rights group that advocates against assisted suicide and euthanasia, told The Daily Beast. "We think equal rights should also mean equal rights to suicide prevention."
Samantha Crane, director of public policy for the Autistic Self-Advocacy Network, said the emphasis should be on offering better care, not death, to people who are suffering.
"People believe that opposition to physician-assisted suicide is a belief that it's noble to suffer, or that people shouldn't have the ability to control their care when they are seriously ill," Crane told Picciuto. "That is not the basis of our beliefs. Our goal is to make everyone happier, and to make sure that they have quality lives and help them have access to everything they need so that they do not want to die."
The full article is worth reading. However, the reporter's bias does come through on certain points. For example, Picciuto claims that Americans strongly support doctor-prescribed suicide; but she fails to acknowledge that polls vary widely depending on how the question is asked.
This winter in Pennsylvania, two bills have been proposed to legalize doctor-prescribed suicide. Click here to learn more.