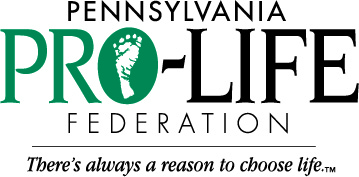 The Pennsylvania Pro-Life Federation is searching for a part-time Donation Processor/Secretary. The position reports directly to the Executive Director and works on-site at the Federation's State Headquarters in Harrisburg, PA. Applications to work remotely will not be considered.
The Donation Processor/Secretary performs computer data entry, answers telephone inquiries, and provides secretarial support to the Legislative and Education Directors. Must be detail-oriented and have experience with Microsoft WORD and EXCEL. Familiarity with fundraising software would be helpful, but is not expected.
Because there is a lot of flexibility in scheduling work hours, this is an ideal position for a parent with school-age children, or anyone with other responsibilities who is looking for a part-time position. Come join our team knowing that you are doing your part to protect innocent human life from conception to natural death.
Interested candidates should send a cover email with attached resume to Betty Berry, Office Administrator, at berry@paprolife.org . Address any questions regarding the position to Betty by email or by calling 717-541-0034. The Pennsylvania Pro-Life Federation is the largest single-issue, nonprofit, nonpartisan pro-life organization in Pennsylvania. For more information visit www.paprolife.org .