By now, I'm sure you have heard about the ALS Ice Bucket Challenge.
The fundraising effort for ALS (Lou Gehrig's disease) has taken off like wildfire.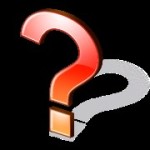 Everywhere on Facebook and Instagram, people are donating money to ALS research or taking a bucket of ice water over their heads.
Within the past few days, though, some pro-life advocates have raised concerns, because the primary organization receiving the support, the ALS Association, funds life-destroying embryonic stem cell research.
We certainly never want to discourage anyone from giving to a worthy cause. It's amazing how much support and enthusiasm there's been for helping people with ALS. Pro-lifers are spreading the word to donate to alternative research organizations for ALS. Find them here. The ALS Association also told the Washington Post that people may donate and specify that the money not be used for embryonic stem cell research.
Please feel free to contact us anytime if you're not sure whether a non-profit is connected to embryonic stem cell research or abortion. You also can click here for a list of organizations that support embryonic stem cell research.