HARRISBURG, Pa. – The Pennsylvania Pro-Life Federation commends U.S. Senator Pat Toomey, R-Pa., for urging the federal government to investigate abortion policies in the wake of the murder trial of West Philadelphia abortionist Kermit Gosnell.
"Our government has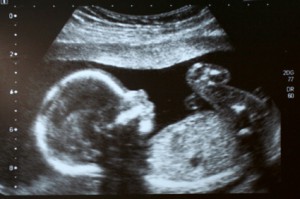 a long-overdue responsibility to take action to protect women and babies from the likes of Kermit Gosnell," said Ms. Micaiah Bilger, education coordinator at the Pennsylvania Pro-Life Federation. "Gosnell is charged with killing four newborn infants and a female patient inside his filthy abortion center. He allegedly killed hundreds of babies and harmed countless women, but the state Department of Health ignored his horrific practices for almost two decades."
Toomey is among the Senators who are planning to introduce a resolution today that calls on the government to investigate late-term abortion practices and policies across the U.S.
"Sadly, Philadelphia isn't the only city where we are seeing these horrors take place," Bilger said. "Abortion centers in Michigan, Maryland and Delaware are being investigated for deplorable conditions such as using unsterilized equipment on patients and performing what their own staff called 'meat market-style' abortions.
"We sincerely thank Sen. Toomey for leading the fight to protect women and babies from abusive abortion practices in our nation," Bilger added.