Pennsylvania Pro-Life Federation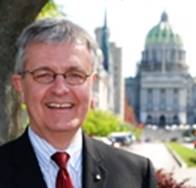 Welcome to the website of the Pennsylvania Pro-Life Federation, the largest organization in the Commonwealth focused solely on the right to life, and the only group with a statewide presence. Every day our mission remains critical, for every day could be the birthday of a new child.
At PA Pro-Life, our labor of love reaches out to legislators, businesses, community leaders, the faith community, moms, teens, and anyone who needs to hear about life issues. Please visit our website at www.paprolife.org for information about abortion, alternatives to it, free confidential pregnancy help, current legislation, and much more, in addition to helping you get to know us a little better.
God bless you and those you love,

Michael Ciccocioppo, Executive Director